Profitable Interstitial ads by Propellerads
Searching for the revenue generation from your own website? Is it too low rate on your current advertisement platform? Or you have to make your website beautiful with latest design and layout ads? Then your search end here.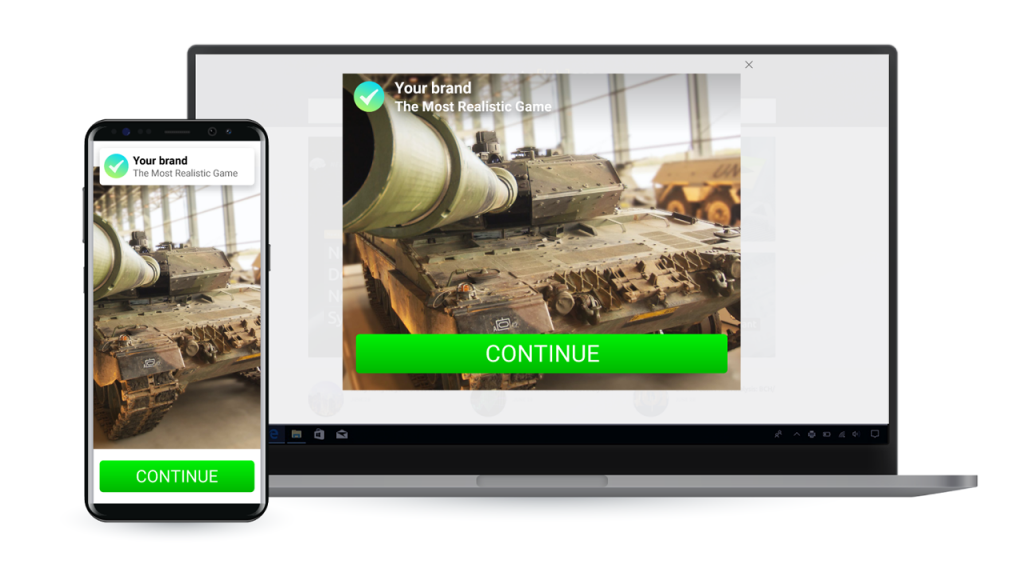 I Do the review about interstitial ads of Propellerads from my experience from usage of propellerads. I am using propellesads from last one year almost. You can increase your earning with this ad format. You have to just follow the step and requirements which Propellerads require. If you fit in it then Huhhhh. You can just see your earning left side cornor only.
What is interstitial ads?
According to me Interstitial ads in nothing but a beautiful layout format of ads which is mainly use in website and android app now a days. This ads is fit screen ads. It fit according to your PC/Laptop or mobile device screen size. It look so genuine, so the visitors of the website not get bored and your site not show ugly.
Read more:- PropellerAds Review: Monetize your website
How can you use interstitial ads?
Propellerads platform for website monetization is very easy to use. If you want to take an advantage of Interstitial ads from propellerads platform, you have to follow the step.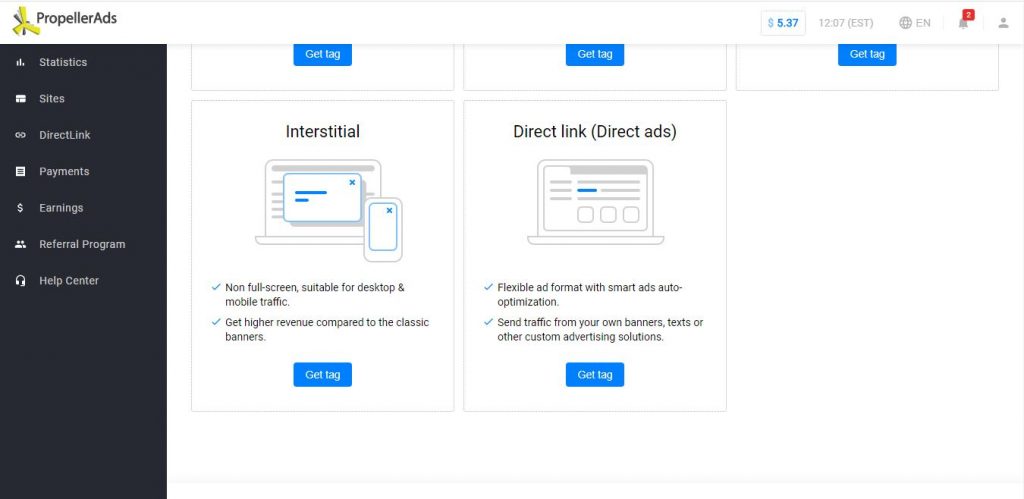 Steps:
1. Login to propellerads
2. Go to Sites
3. Select your website which is approved
4. Click on Get tab on Interstitial Box menu
Requirements for interstitial ads
Basic requirement to use propellerads platform is, You have to have your own website with Domain name. If you have it then you have to submit and approved and verified it. All propellerads works fine then you can use interstitial ads. Basic requirement for interstitial ads is your website global ranking must be <500000 in alexa. If it is you can use interstitial ads.
Profitable ad format
Interstitial ads is a profitable ad format. It looks beautiful which is motivate visitors to click on it. So The conversation rate of it is very high in compare to other ad formats. The rate of interstitial ads are based on traffic. The min bids for Interstitial traffic are: CPC from $0.001, CPM from $0,01.
At the end, I can recommend you to use propellerads with interstitial ad format. You can increase your revenue with it. The best part of using propellerads is it gives you weekly payment as well. There are many payment methods avail in propellerads. I can brief you in next article.
If you like my article please comment, and please start using Propellerads, it is only one click away: Click here